Matthew is delighted to announce that his debut album will be released by award-winning label Delphian Records in November 2022. The project is generously supported by the PRS Foundation Composers' Fund, alongside support from the RVW Trust, Nicholas Boas Charitable Trusts and several generous individual donors.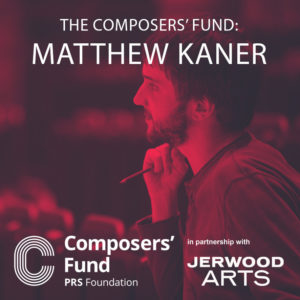 The recording will feature outstanding musicians including Guy Johnston, Mark Simpson, Benjamin Baker and the Goldfield Ensemble in recordings of Matthew's chamber music.
The first sessions took place in the first week of January 2022. Click here to read more about the project.