Matthew Kaner is a composer currently living and working in London.
Recording with Richard Uttley 2016
BBC Old Broadcasting House
Latest News and Upcoming Performances
PRS Foundation Funding for Debut Album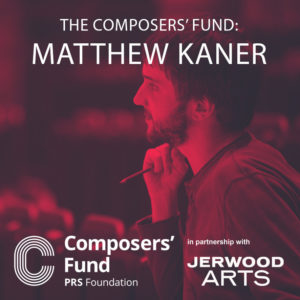 Matthew is delighted to announce that the PRS Foundation have awarded him the Composers' Fund towards the recording of his debut album. More news to follow soon!
World Premiere – At Night for Clarinet Quintet
The premiere performance of Matthew's new work for clarinet quintet, At Night, will take place at Stapleford Granary on 11 December at 19:45 with the Goldfield Ensemble. The performance is preceded by a pre-concert talk between Matthew and Kate Romano (clarinetist and CEO of Stapleford Granary). Tickets available here.
World Premiere – Suite for Solo Cello
The world premiere of Matthew's Suite for Solo Cello will be given by Guy Johnston at Hatfield House Chamber Music Festival on 2 October at 11am, alongside works by Byrd, Morley, Haydn, Beethoven and others. Visit this link for more details and the full festival programme. Tickets are available here.