Matthew Kaner is a composer born in London. His works have been performed by many of the UK's leading soloists, ensembles, and orchestras, including at the BBC Proms in 2022, where his setting of Simon Armitage's translation of the medieval poem Pearl for orchestra, chorus and solo baritone was praised as "spine-tingling… sparking electricity" (Guardian) and "a fascinating response to this transcendental text" (Bachtrack).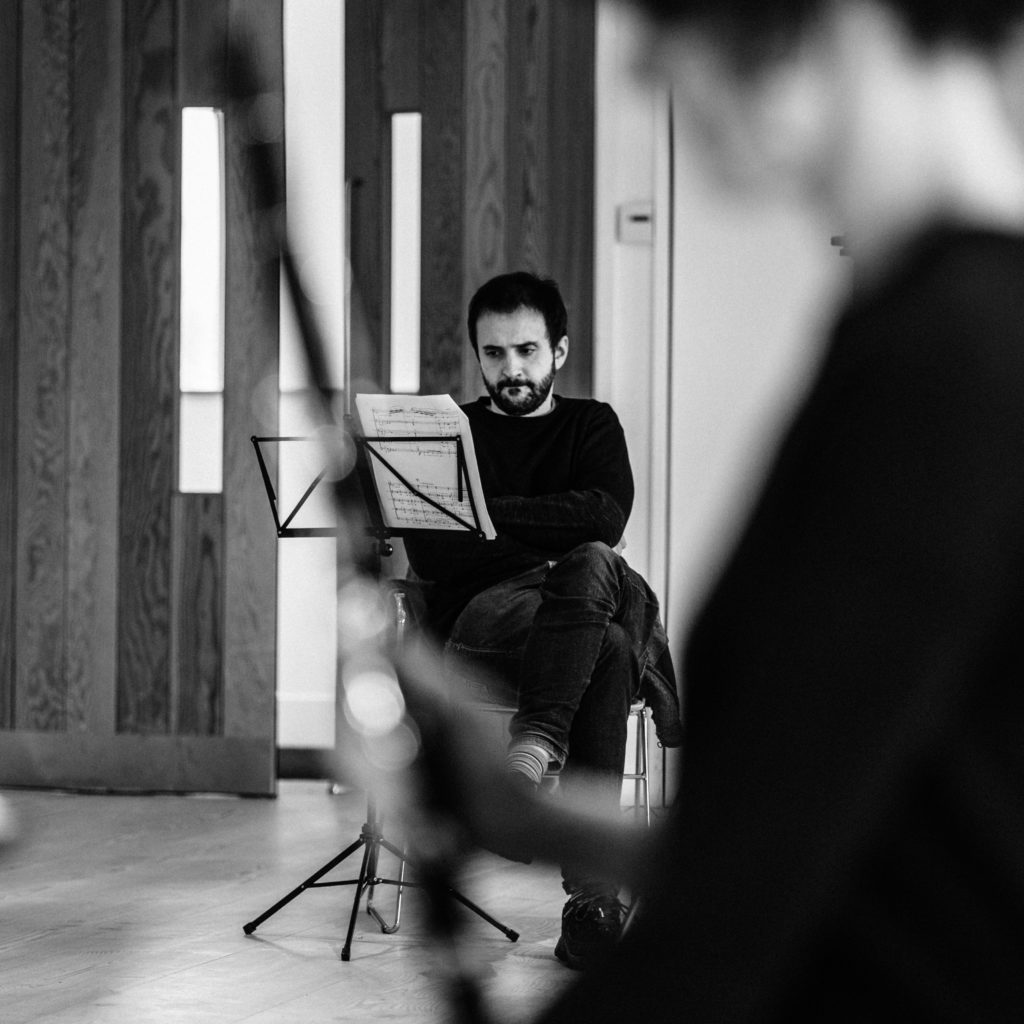 News and Upcoming Events
New EP – Out Now!
Matthew's new work for solo oboe (Flight Studies: The Snowy Owl) was released on 8 June 2023, performed by oboist Anna Durance, alongside a new work by Héloïse Werner. The piece is part of an ongoing cycle of works for solo woodwind instruments inspired by the flight patterns of different birds. Stream or download it here.
Debut Album Reviews
Matthew's debut album is out now on Delphian Records. Reviewed as "highly imaginative and truly picturesque music" (The Scotsman 5*), revealing "a composer deftly able to draw the listener into his far-reaching imaginative world" (BBC Music Magazine 5*), with a "tangible sense of the well-made" (Gramophone Magazine), the recording features performances by leading musicians Guy Johnston, Mark Simpson, Benjamin Baker, Daniel Lebhardt and the Goldfield Ensemble. Click this link to purchase or stream your copy.
The recording is supported by the PRS Foundation Composers' Fund in partnership with Jerwood Arts, alongside support from the RVW Trust, Nicholas Boas Charitable Trusts and several generous individual donors.