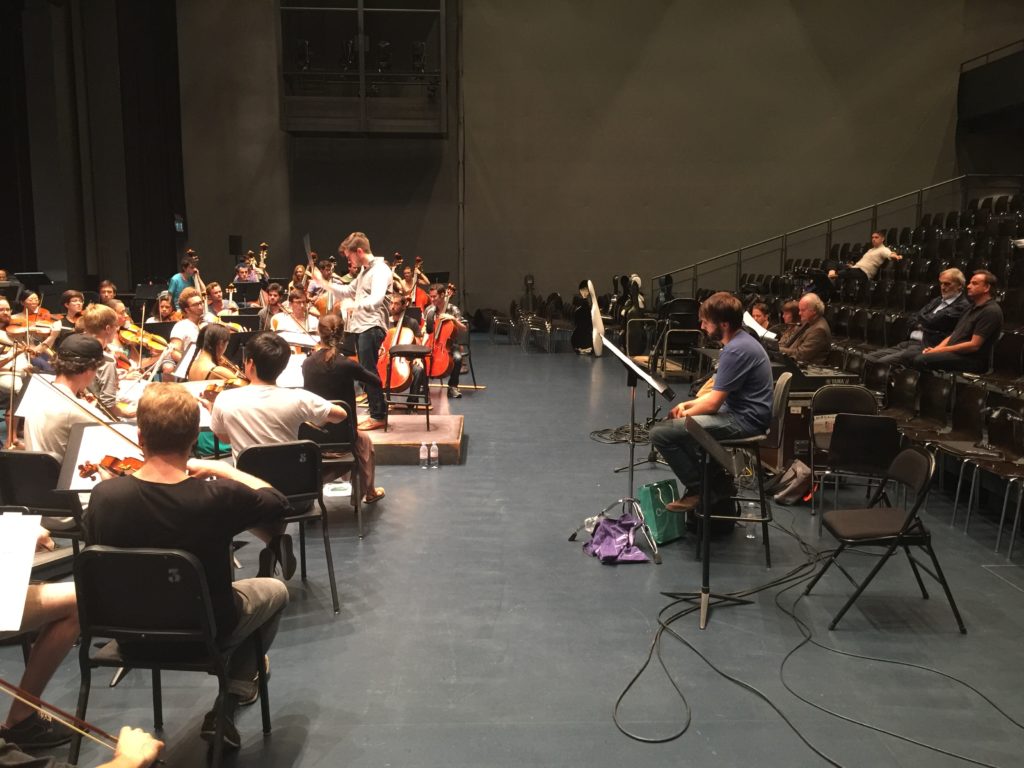 I'm now back from Lucerne following the premiere of my new orchestral piece Encounters, with the superb Lucerne Festival Academy Orchestra and Jeffrey Means, and am stuck in with teaching back at the Guildhall School. The concert, also featuring new works by Lisa Streich and Luca Frascenconi, was recorded live, and you can listen to the entire programme, as broadcast on RadioSRF here (until 20 October 2017).
Pictured is a snapshot from the workshops last year, with mentor Wolfgang Rihm and visiting composer Helmut Lachenmann from the 2016 festival in the background.
Below you'll also find the final project video, offering special insights and behind-the-scenes interviews about the development process for the piece from the commissioner, Roche, alongside interviews with conductor Jeffrey Means, Wolfgang Rihm and scientist Angela Dischinger from Roche.